Directed by

Premiered

Duration

2 h 30 min (no intermission)

Tickets

100 PLN – regular 
60 PLN – concessionary 
29,90 PLN – streaming at TR Online (pre sale)
39,90 PLN– streaming at TR Online (w dniu wydarzenia)
Attention!
The performance includes some nudity. Smoke and strobe light are used in the performance.
For more details, please contact the education department: edukacja@trwarszawa.pl.
About
A feminist family drama set in present day Warsaw, powered by the strength and determination of female characters. A family get-together shows, as if through a lens, the problems and internal conflicts of Polish society.
The protagonist of the play, 30-year-old Maja struggles with a personal tragedy. In order to get back on track, she must question her old life and rebuild from scratch the relationships with her family. "Pieces of a Woman" is an evocative picture of modern women who fight for the right to decide about their own life. Kornél Mundruczó – director, and Kata Weber – author of the script, portrait each character with great empathy – they don't judge or criticize any of the characters gathered around the family table. The performance employs cinematographic means of expression and captivates the viewers with intimate narrative, the realism of the details and tenderness of the actor's creations. "Pieces of a Woman" is a second, after "The Bat" (premiere 2012, prod. TR Warszawa), Kornél Mundruczó's play produced in Poland. Both performances have gained recognition of Polish and international audiences.

From the director:
"The path taken by Maja is the everywoman's path. Maya experiences what all women experience when their longings are squashed. The are crushed by pain untill the time when they can unfurl and re-open, ready for a life of greater awareness, depth and, of course, joy. The combination of feminine relationships shown in our play is authentic. It contains love, rage, disappointment and healing, associated today with intimacy."
Obsada
Creators
director: Kornél Mundruczó
text and dramaturgy: Kata Wéber
assistant playwright: Soma Boronkay
translation: Jolanta Jarmołowicz

set and costume design: Monika Pormale
music: Asher Goldschmidt
lighting design: Paulina Góral
Production
director's assistant: Karolina Gębska
stage manager: Katarzyna Gawryś-Rodriguez
translation during rehearsal: Patrycja Paszt
physical training: Aleksandra Woźniak
scenographer's assistant, production manager: Karolina Pająk-Sieczkowska
costumographer's assistant: Małgorzata Nowakowska
language consultation: Andreas Jönsson, Sindre Sandemo
Gallery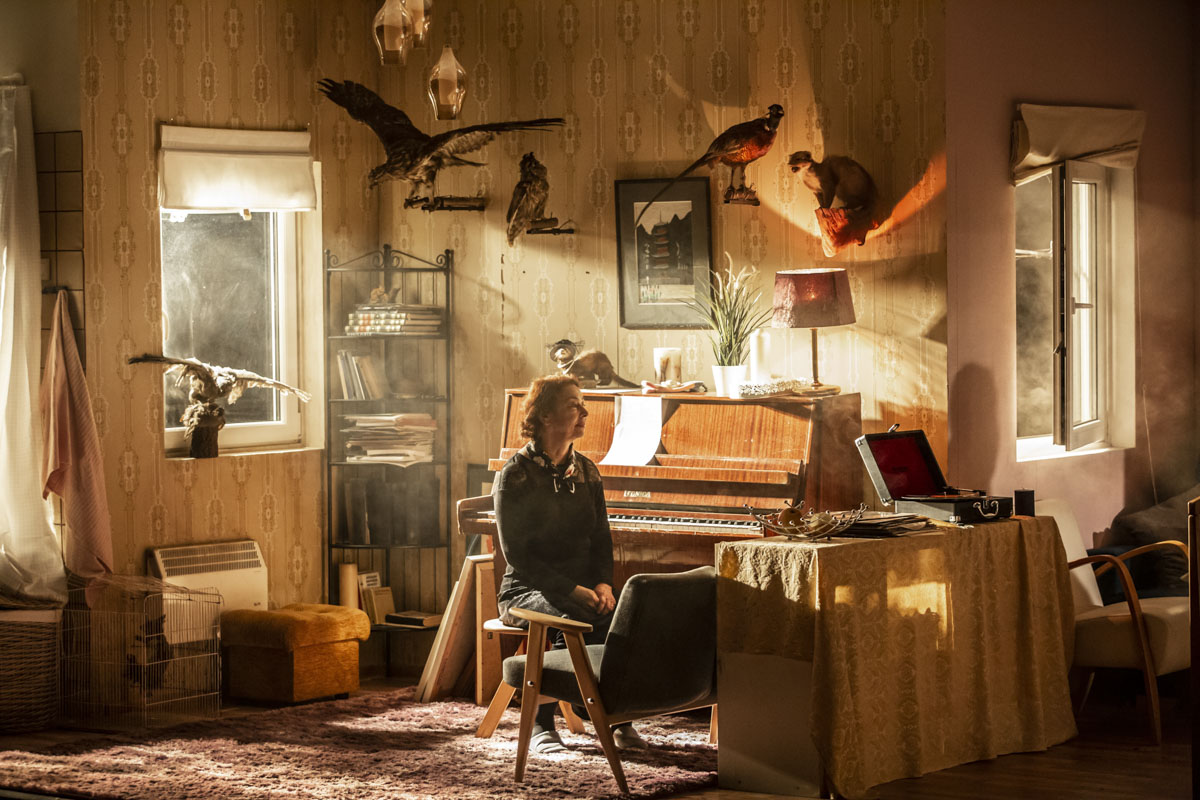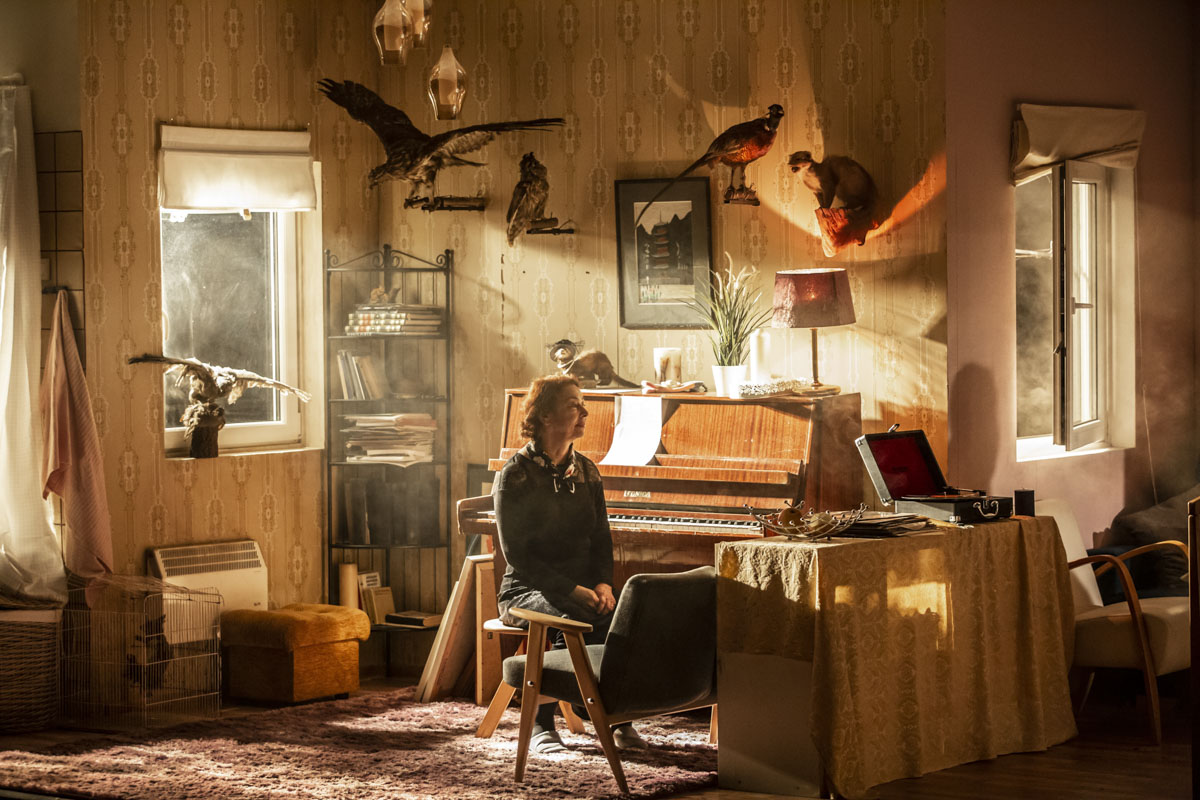 fot. Natalia Kabanow
Copyright of Jolanta Jarmołowicz (translator) to the play "Parts of a Woman" is represented by Agencja Dramatu i Teatru ADiT.
Reviews
"(…) brilliantly simple and very much needed performance about ourselves.."

"'Pieces of a Woman" is concert of acting skills."

"The Director allows the actors to create original characters and the entire cast takes advantage of this opportunity. They fit in quite effortlessly in the performance's form that is close to film realism."


"(…) it's the highest form of art. To create theatre as if it wasn't theatre but a private game. As if the word's weren't written down but came on their own, even self-expressed themselves. Yet again, Mundruczó throws us right in the middle of life, he requires theatre to be its imitation. He doesn't stop there, however. From time to time he distorts realism of the story, builds unusual hyperboles, destroys order, introduces dissonances. "Pieces of a Woman" is a masterpiece as far as the precision of the production is concerned, and at the same time an extremely challenging technical endeavor. It only looks like imitating life is all it takes."

"A theatre of outstanding stage creations. Wasilewska, Kuta and Żulewska show off their vast acting techniques – they don't act, they become the characters. Characters that we not only believe in but, first and foremost, – remember."
Awards
The Konrad Swinarski Best Director Award

Granted to Kornél Mundruczó for the direction of "Pieces of a Woman" by Kata Wéber

The Aleksander Zelwerowicz Best Actress Award

Granted to Justyna Wasilewska for the role of Maja in "Pieces of a Woman" by Kata Wéber, directed by Kornél Mundruczó

First Award for Best Actress

Granted to Justyna Wasilewska for the role of Maja in "Pieces of a Woman" by Kata Wéber, directed by Kornél Mundruczó at 12th Divine Comedy International Theatre Festival

Nagroda Specjalna im. Ignacego Lewandowskiego

Nagroda za wybitną rolę epizodyczną dla Moniki Frajczyk za rolę Ewy w spektaklu "Cząstki kobiety" na 59. Kaliskich Spotkaniach Teatralnych

III główna nagroda aktorska

Nagroda dla Dobromira Dymeckiego za rolę Larsa w spektaklu "Cząstki kobiety" na 59. Kaliskich Spotkaniach Teatralnych

Nagroda im. Jacka Woszczerowicza

Nagroda dla Magdaleny Kuty za rolę Matki w spektaklu "Cząstki kobiety" na 59. Kaliskich Spotkaniach Teatralnych
Patrons and partners of the performance
Partner of the performance: